The Municipality of Porto Santo will carry out the Christmas dinner for university students in Porto Santo, on December 23, at the Pé na Água restaurant, at 20:00.
To register, you can do so using the QR Code found on the poster or directly on the link https://forms.gle/WYv3zBFbFQzyoEEm9.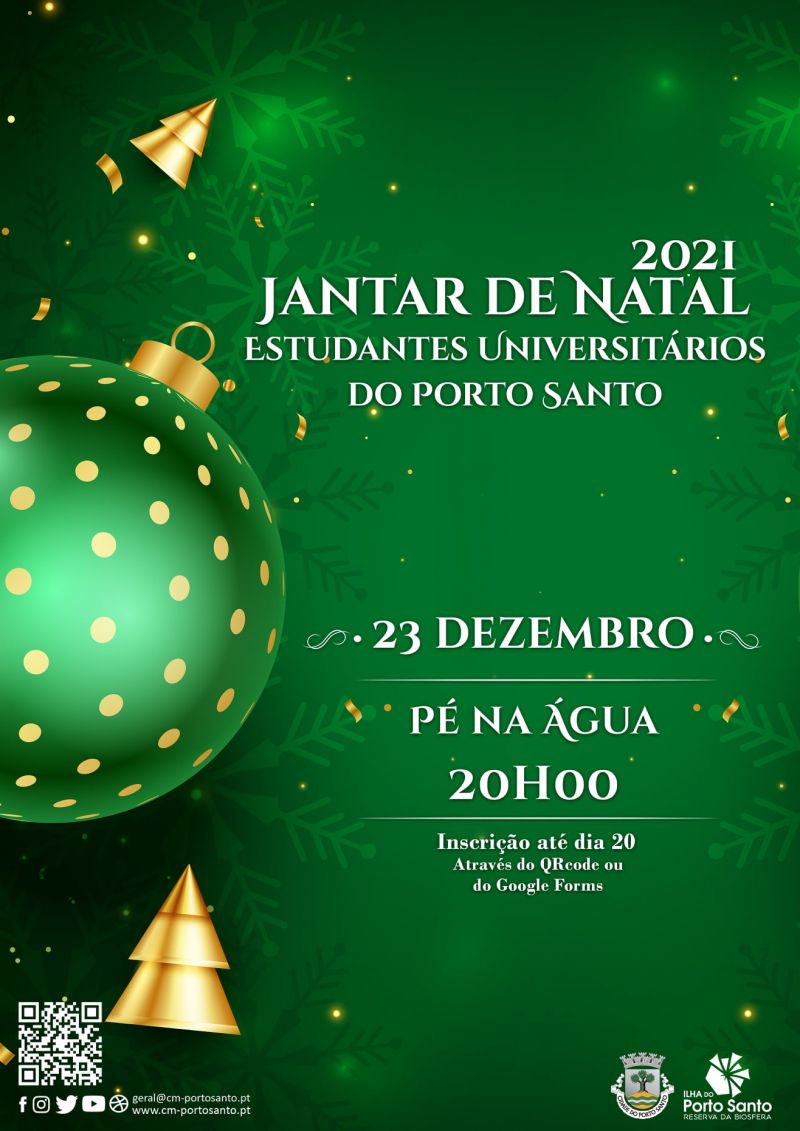 The Municipality of Porto Santo celebrates the DAY OF THE NATIVE FOREST, thus joining the Institute of Forests and Nature Conservation, IP-RAM, in a volunteer initiative scheduled for next Saturday, November 27th, with a meeting point scheduled at 9.30 am, at the Pico do Castelo viewpoint, next to the canyon.
In the week that celebrates Native Forest Day, November 23, we invite you to participate in an action to plant native species of the island, as a way to mobilize the community to the importance of the forest and native species, as well as to nature conservation actions.
The benefits that forests provide do not just remain where the trees are found, they provide benefits for the entire planet: A NOSSA CASA!
To participate, simply register using the link below, until November 26, at 12.30 pm, and show up at the time and place mentioned. Bring comfortable clothes and shoes, and be willing to fight for our island's environment! Registration 11/27/2021: https://forms.gle/AWupKkVvf6Q7HcFu6
WE WILL PARTICIPATE. AND THOU? STAY AT HOME?!