If in the past wild plants were used in food due to a need for survival, today some are considered delicacies. Of the local specialities used in gastronomy, the following plants deserve special mention.
- The "ranchões" (Rapistrum rugosum), a ground shrub of large leaves that appears with the first rains of October. The leaves are cut similarly to how kale is cut and cooked in water and salt. After cooking, the water is drained. Water is again added together with olive oil, garlic and pepper and it is reheated. The Turnipweed is served as a side dish to "escarpiada" (typical bread).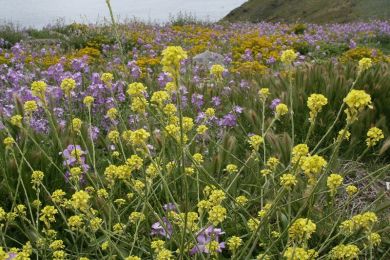 - The "serralhas" (Sonchus oleraceus) is used in salads. After washing it with water the leaves are cut like lettuce and scrubbed to become softer. Then they are seasoned with vinegar, olive oil, garlic and salt; they are served with "bolo do caco" (flat, circular bread) and "escarpiada" (typical bread).
- The "saramagos" (Sinapis arvensis) are cooked in water and seasoned with salt, garlic and olive oil.
- Sea fennel, "perrexil" (Crithmum maritimum) picked from the rocks off the coast, quickly boiled in an abundance of water. After draining the water, they are placed in jars, pickled, in other words in vinegar, pepper garlic and salt. Currently it is used to accompany fish dishes on Good Friday. Associated with the use of wild plants is the consumption of fish, like tuna and skipjack, the latter being much appreciated consumed grilled or pickled after being subjected to a salting and drying process used by the elders.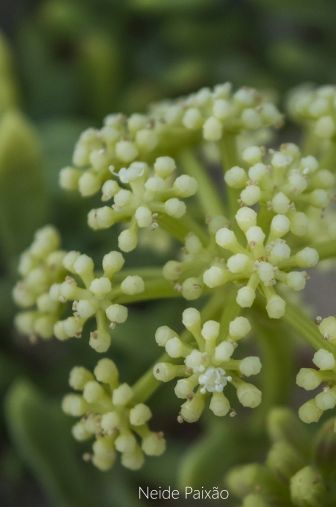 "Escarpiada", similar to Asian bread, thin, made with corn flour. The taste for this bread was introduced by the Arabs. The corn flour, ground in the past essentially with a hand grinder was placed in a bowl and kneaded with cold water and a pinch of salt. After greasing the stone (caco) with olive oil or pork lard it is heated and when it is hot, a piece of dough is placed on it and flattened to become thin, then flipped from one side to the other to become golden without burning. "Escarpiada" is used all year round and is eaten with skipjack, roasted jack mackerel, sow thistle salad and raw limpets. The "bolo do caco" (flat, circular bread) from Porto Santo sets itself apart from the "bolo do caco" in Madeira Island because it is thicker, bigger and is not made with sweet potato. The name comes from the fact that it was originally baked on a "caco", a stone.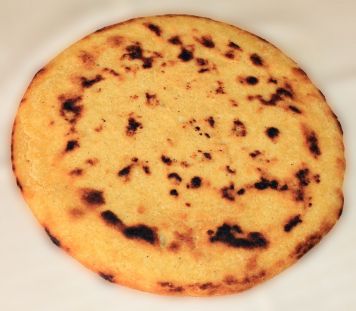 The "capelas" are sweet bread that in Porto Santo look like a chapel, thus being called chapels. They are much appreciated around the time of the feast days of Saint John and Saint Peter. Equally appreciated are the hard cakes which taste salty, "rosquilhas" the ring-shaped pastry and the honey corn bread, usually eaten at around Christmastime.